Located on a narrow stretch of Kennebec Lake on a large plot of land with enough water frontage to maintain privacy from neighbors. Getting the home as close to the water was a priority for the clients keen to maximize their use of the lake. This would become one of the primary design challenges as setting the home in close proximity to the lake placed it within a steep bank scattered with pockets of cedar trees overtop of undulating bedrock.
Residential Design
Interior Design
Landscape Design
Permitting & Planning
Site Research
4 Bedroom
2 Bathroom
New Build
At this point any notion of a conventional build was thrown out the window as the program was separated into three separate masses to help navigate the terrain. Each mass has a slightly different program tied to their orientation and elevation relative to the lake. The top and bottom floors house the four bedrooms and accommodate entrance from either the driveway or the lake. The main floor creates a sense of pause as it's disconnect from the terrain allows it to float in space between the two floors.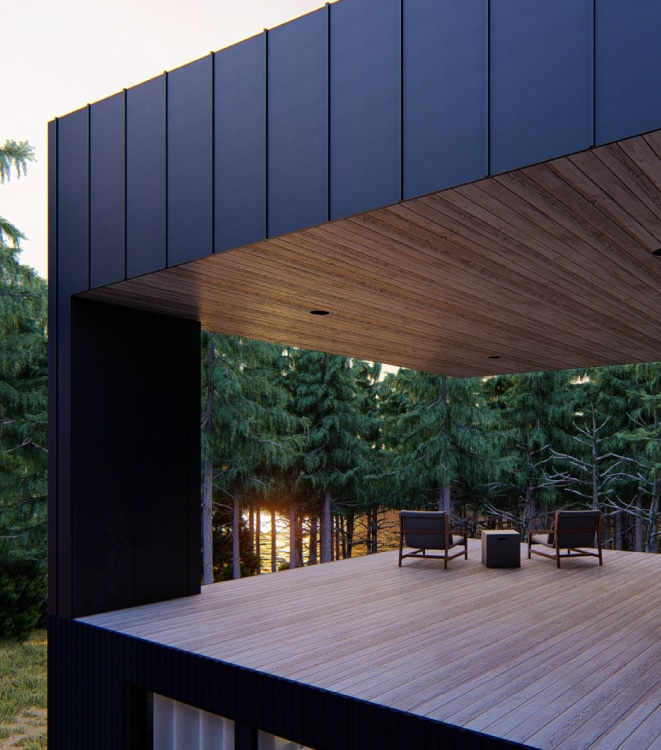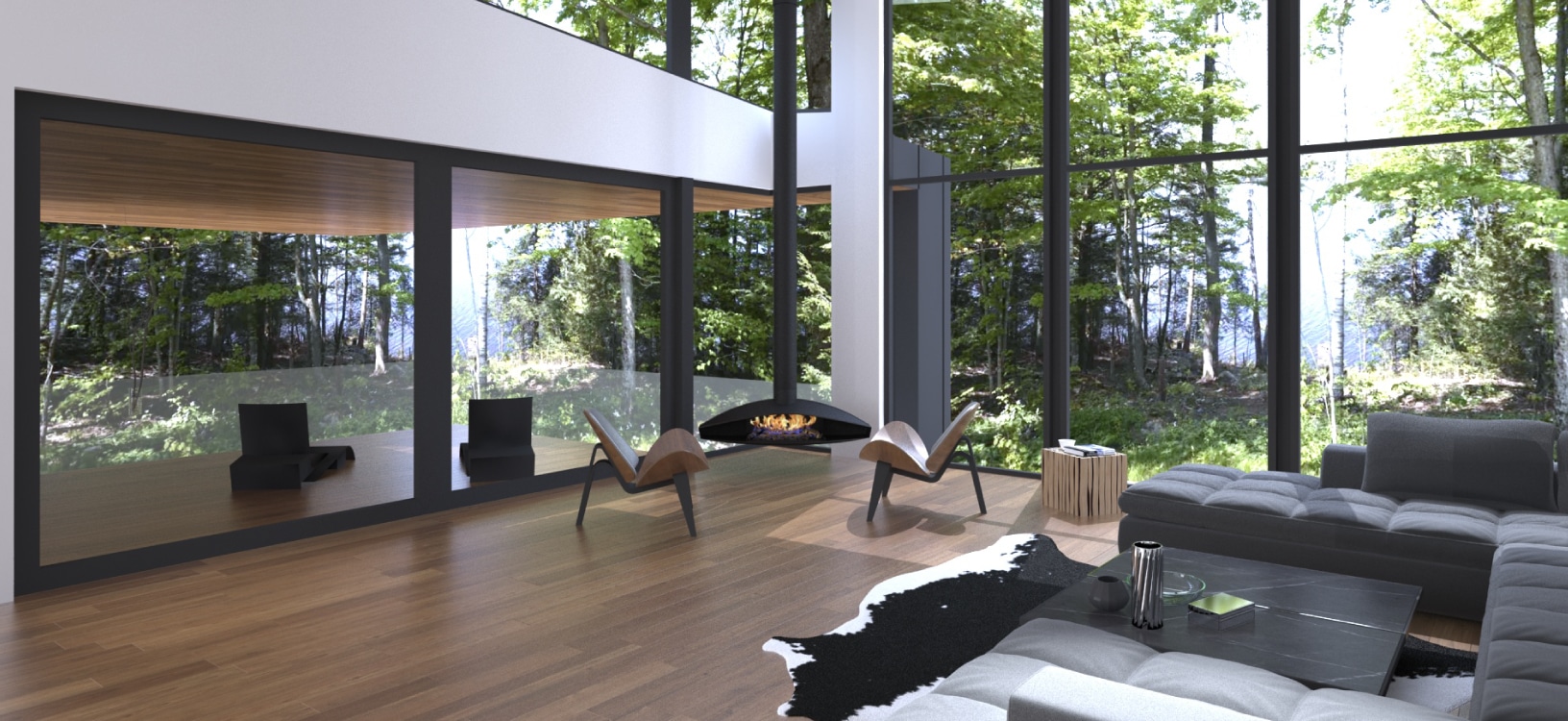 As users come and go from the lake up to the kitchen or out to the driveway the main floor living room and covered deck offer an undisturbed space for relaxation and socializing away from the lake all while providing the best view of the lake. The floorplan compromises on luxury items such as walk in closets and ensuite bathrooms in order to maximize communal space, the ability to host a dozen people isn't out of the question. Which is important as the clients intend to regularly host extended family for years to come.