213 Dianne is located on one of the most unique properties our design studio has ever step foot on in Oakville. its close to an acre of land, is extremely private, and backs onto a creek in the heart of east Oakville – a stones throw from shopping, the highway, and lake Ontario.
Residential Design
Interior Design
Permitting & Planning
Site Research
4 Bedroom
4 Bathroom
New Build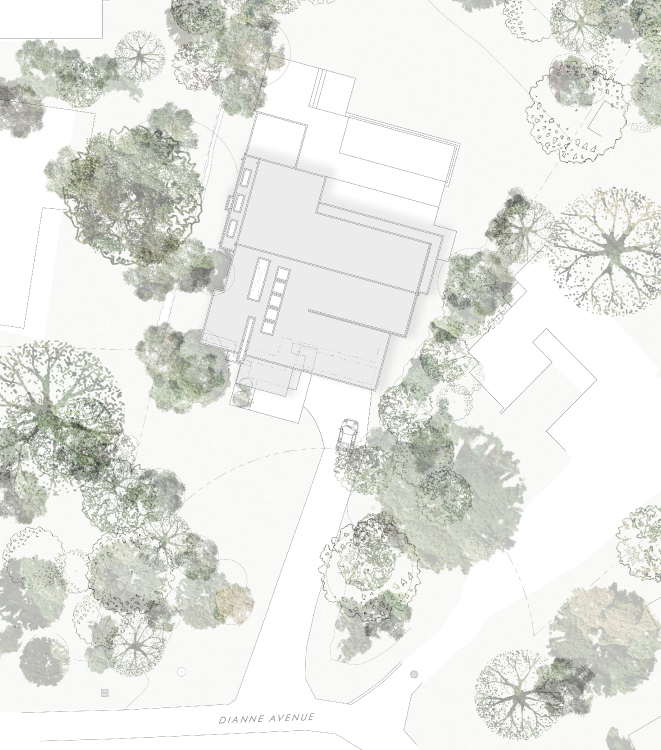 This home is close to 7,000 sq.ft. of luxury living above grade and a further 3,000 sq ft of full walk out basement space for the large family to enjoy for years to come.
The exterior of the home is long and linear, and comprised of ACM panels, a simple brick and a killer wood siding profile from Newtech Wood siding.