574 was designed in 2019 and built through the latter part of that year and completed during 2020. Featuring a strong design inspired by the clean lines of scandinavian design, and a blank slate from some amazing clients is what anchored this amazing 3600 sq.ft. project on the escarpment of the hamilton east mountain.
Residential Design
Interior Design
Landscape Design
Permitting & Planning
Site Research
3,600 sq. ft.
3 Bedroom
3.5 Bathroom
New Build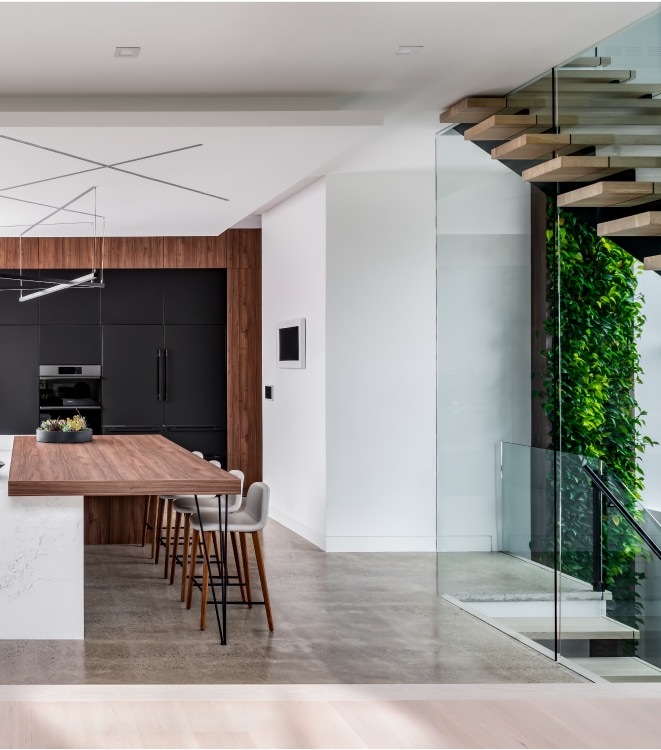 Our firm is responsible for the full residential scope. as well as providing full interior design services. The high quality rendering software used in house allows a simple and smooth client approval process, and seamless execution directions for the builder on site.