The idea of an age-in-place home is very attractive for both client and designer. We know as designers that our clients won't be fussed with ideas like 'resale value' or designing a one size fits all home but rather a tailored home that fits their needs and pushes the architectural envelope.
Residential Design
Permitting & Planning
Site Research
6,000 sq. ft.
5 Bedrooms
5.5 Bathrooms
New Build
This future home is situated on a heavily treed ravine lot that features a gently sloping plateau perfect for a sprawling program. Our clients brought several inspirations to the table, a mixture of mid century modern and more recent contemporary homes but were also keen to rely on our input to make sure the home would be unique.
We came up with a modern revamp of the mid century modern home that features strong horizontal lines supported by a mixture of brick and glass which are accented by several sloped roofs to provide a unique and dynamic form. The sloped roofs will provide all day ambient light into the primary bedroom, living and guest suite spaces when sun angles are out of favor.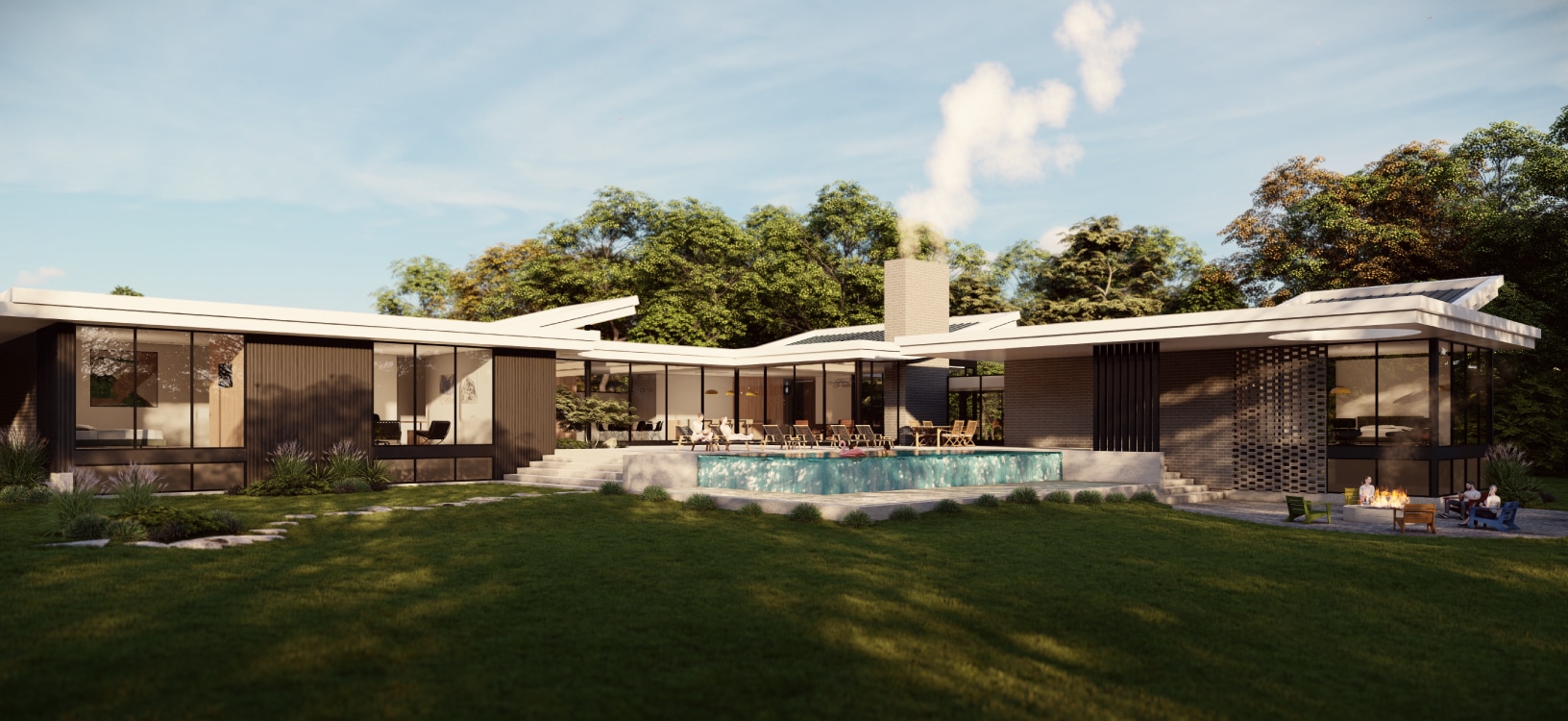 Several floor plan and exterior design decisions were all rooted in the idea of living on the land and not in a box. The program of the house is separated in such a way that every room has a view whether it's to the tree line or a courtyard view from the guest suite to the kitchen. To further enhance the indoor/ outdoor connectivity we carried that same exterior brick inside to blur the lines of interior and exterior finishes.