Located on a heavily wooded lot directly across the street from the clients existing waterfront home on Clear Lake. Programed as a retreat away from the lake the home features amenities such as a  Halotherapy room, gym, sauna, steam room, swim spa and massage room among others.
Residential Design
Interior Design
Landscape Design
Permitting & Planning
Site Research
5 Bedroom
7.5 Bathroom
New Build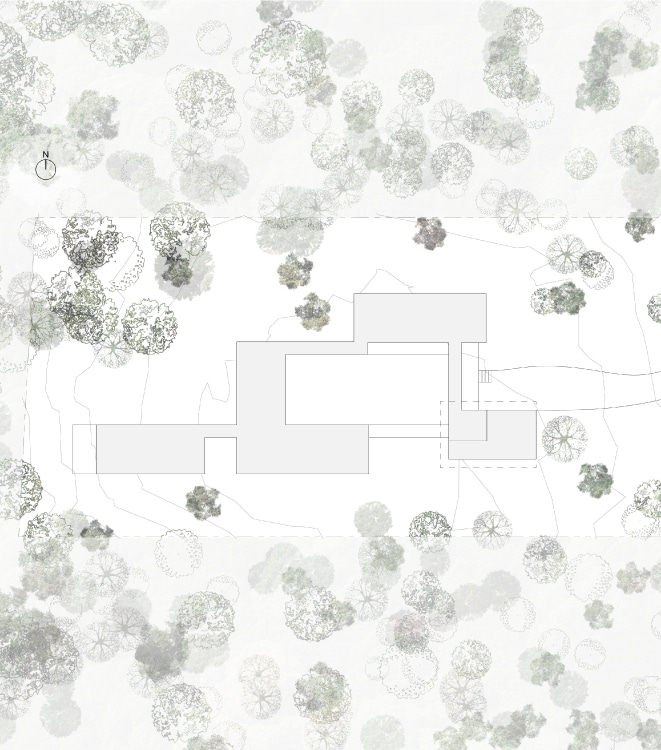 With a clear motif on rest and relaxation the decision was made to position all amenities around a central courtyard in an attempt to leave as many mature trees as possible and place the user in a  forest environment. The decision  to centralize the program around a courtyard was reinforced by the sites inaccessible water views due to the heavy vegetation and existing water front homes across the street.
We decided to cheat this by adding a second floor library with a balcony above the garage to get a clear water view through the tree canopies, an ideal spot to start or finish your day by catching the sunset or moon shimmer over the lake.