Lovers Lane, Ancaster – an idyllic setting for planting roots, growing a family and building a dream home. Upon purchasing of one of the last remaining bare lots on the sought after street in 2016, these enthusiastic clients were determined to have SMPL Design Studio create a residential masterpiece; and we were happy to oblige!
Residential Design
Interior Design
Permitting & Planning
Site Research
6,500 sq. ft.
4 Bedroom
4 Bathroom
New Build
Rather than flatten the gradation of the property at the cost of the existing trees, we designed the floor plan and massing to best suite the lay of the land. In order to embrace and incorporate the details of the sloped site and the mature plant growth that shade the property, we focused on the sculpted landscape as a canvas to craft the modern home that will soon stand proudly at 205 Lovers Lane.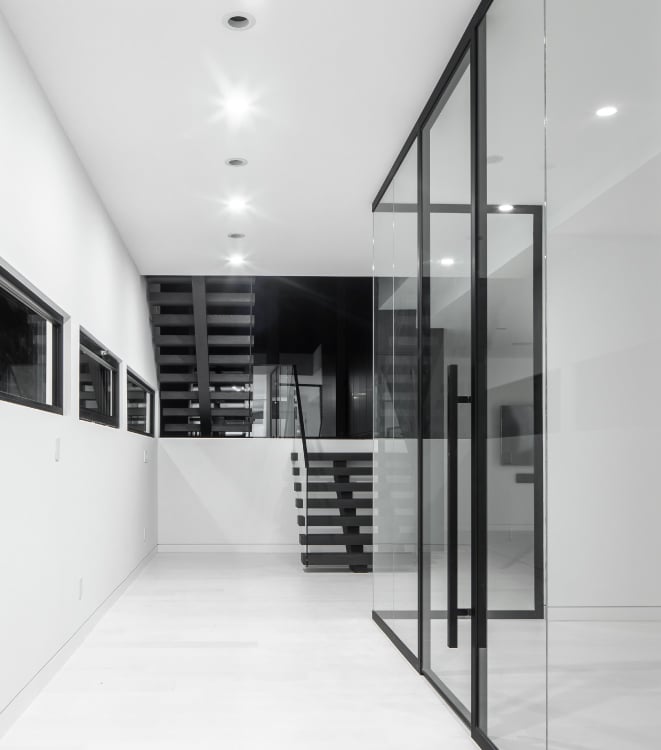 Our 3D model highlights the natural textures of the wood and stone cladded siding that together, compliment the terrain beautifully. We chose to finish the design with the smooth sheen of ACM paneling and aluminum windows to juxtapose the natural textures of the site and to really make the home shine.