Situated in the ever popular Oakhill neighborhood of Ancaster bordering Dundas Valley lies the epitome of contemporary living in Canada. The client was seeking an ultra modern front elevation so the massing features two bands of white ACM paneling suspended by floor to ceiling glass, slatted composite wood siding, white brick anchored by a vertical concrete feature wall.
Residential Design
Permitting & Planning
Site Research
3,700 sq. ft.
4 Bedroom
3.5 Bathroom
New Build
Moving to the rear yard that is fairly compact relative to the lot width our client wanted to utilize this space to make the most of our brief Canadian summers. A key feature of the interior layout that works so well with the exterior is the location of the butler's pantry at the rear of the home allowing it to service both indoor and outdoor kitchens simultaneously.
Another practical addition to the floorplan and rear yard is the tandem garage, which negates the need for an oversized shed that would take up otherwise valuable space in the backyard. But perhaps the most intriguing feature of the backyard is the cascading waterfall that spans between the covered patio and pool, one of the benefits of a compact backyard.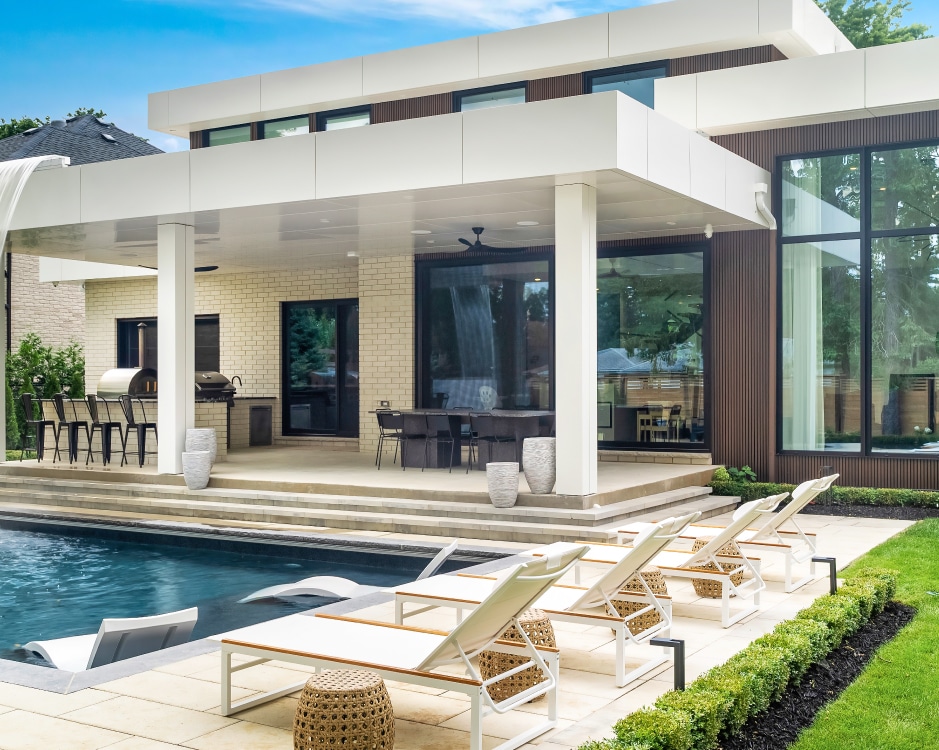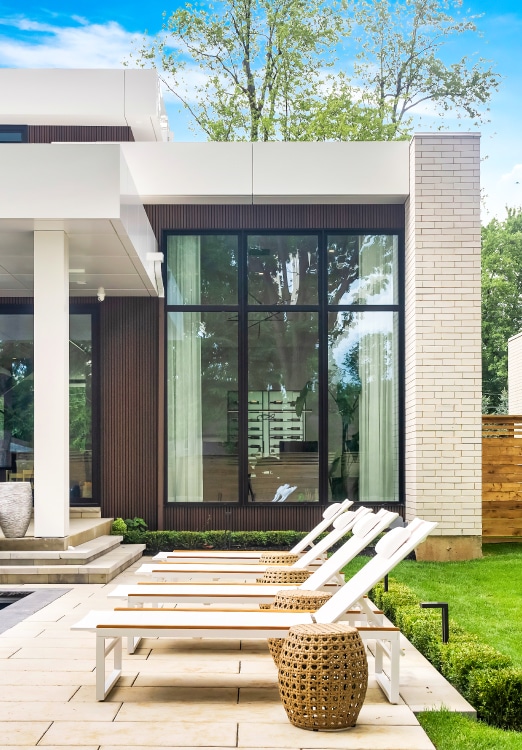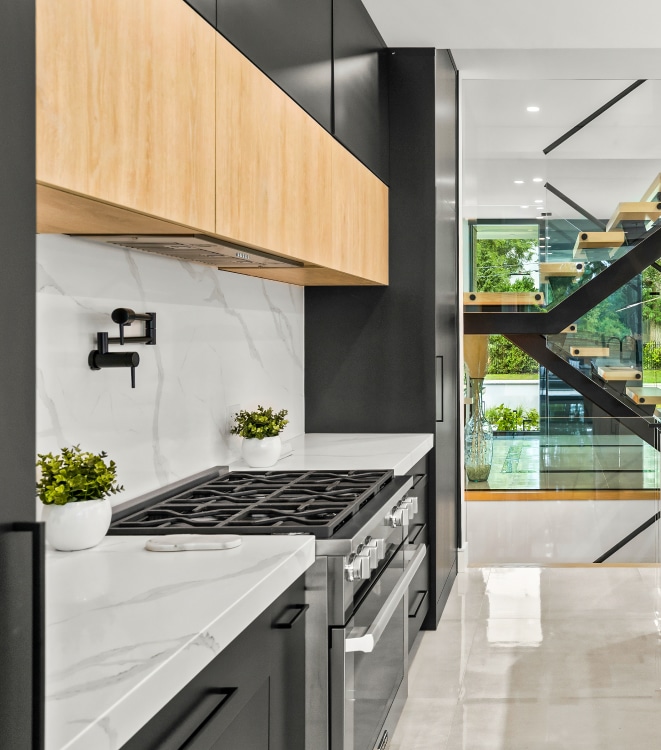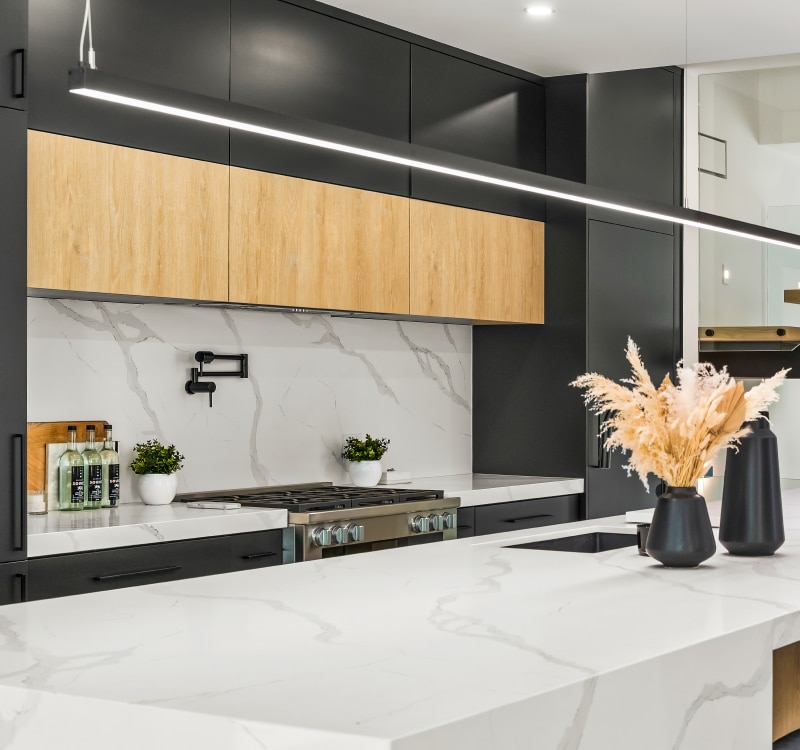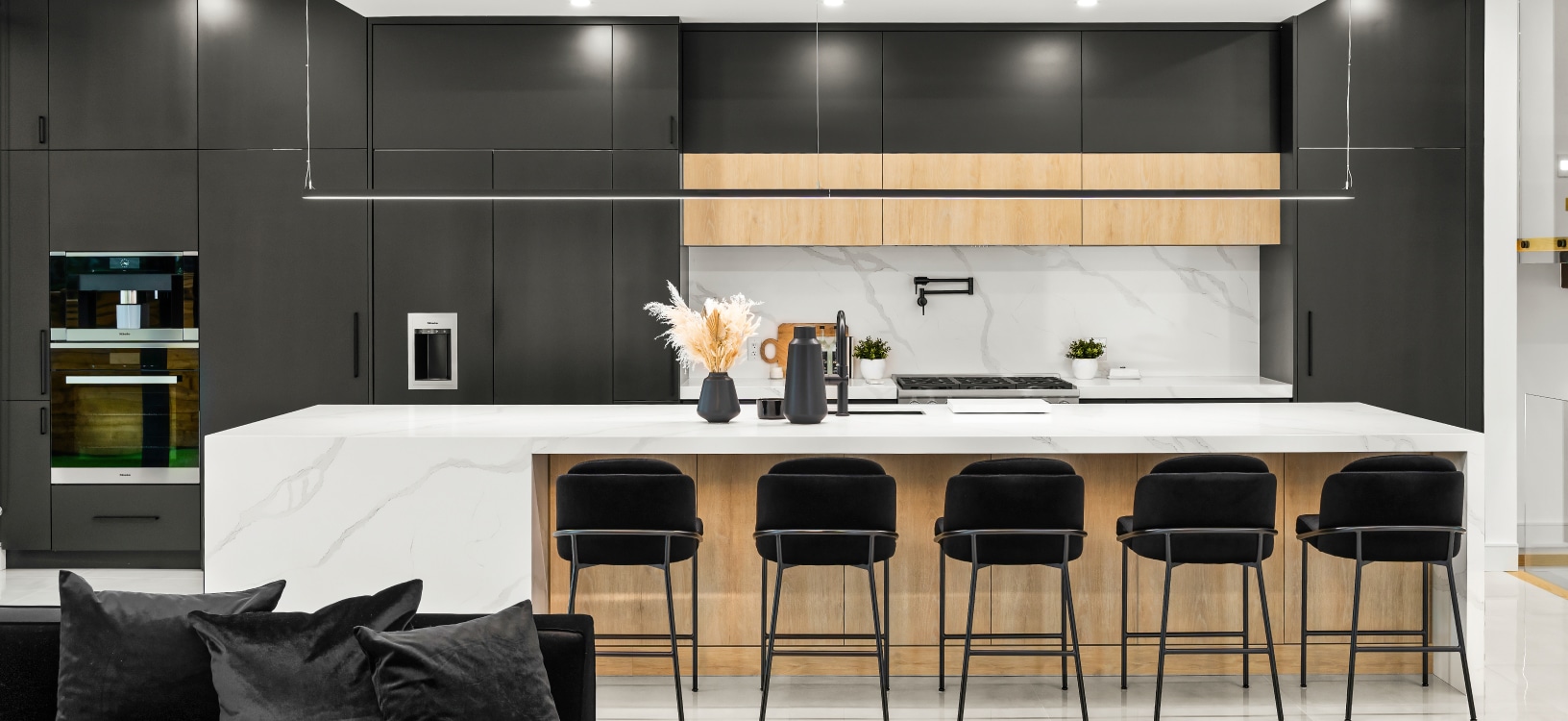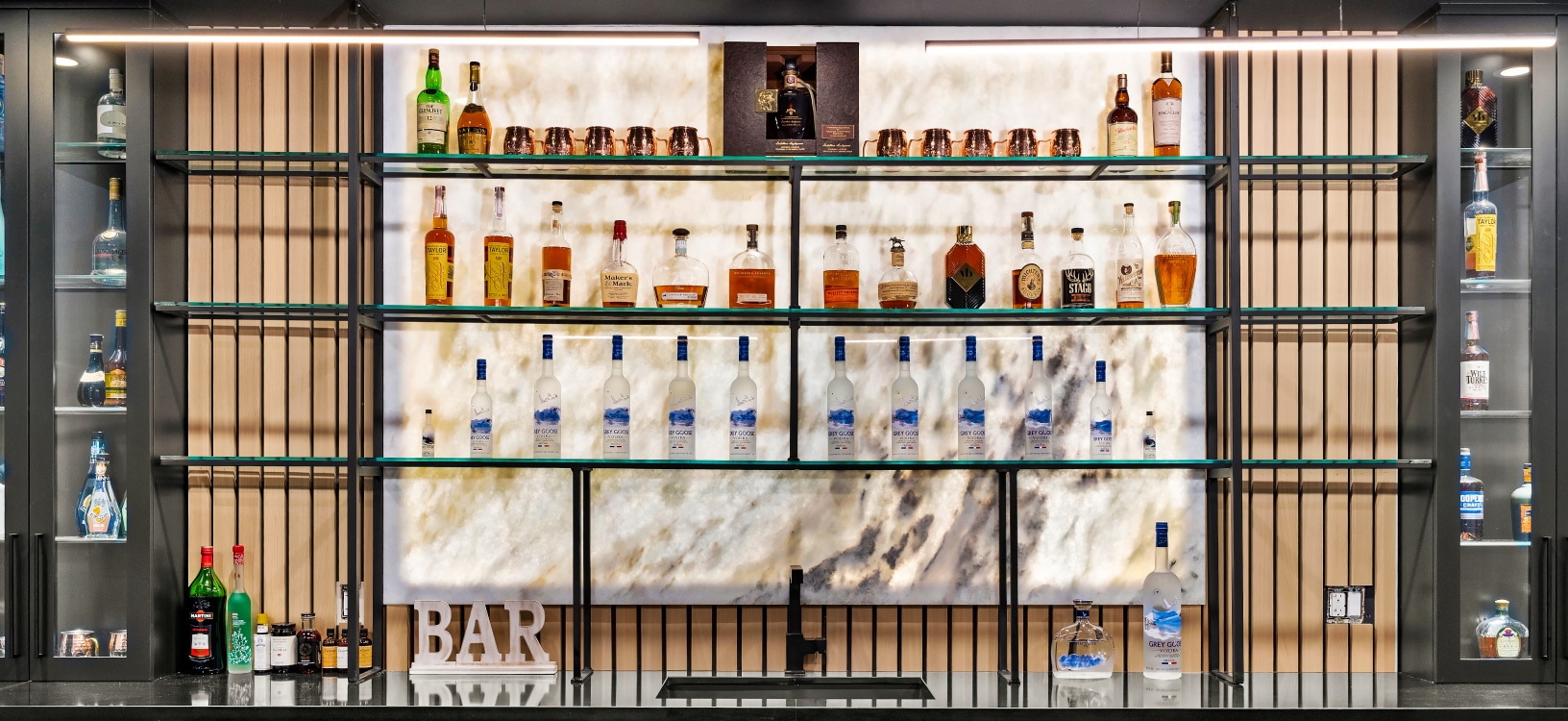 The main floor layout of the home comes across relatively simple, a large open concept kitchen and living space with dining and office tucked neatly into the front corner. However the true size of the main floor is deceiving because nearly three-hundred square feet of pantry and mudroom are hidden behind the kitchen with doors that blend into the cabinetry.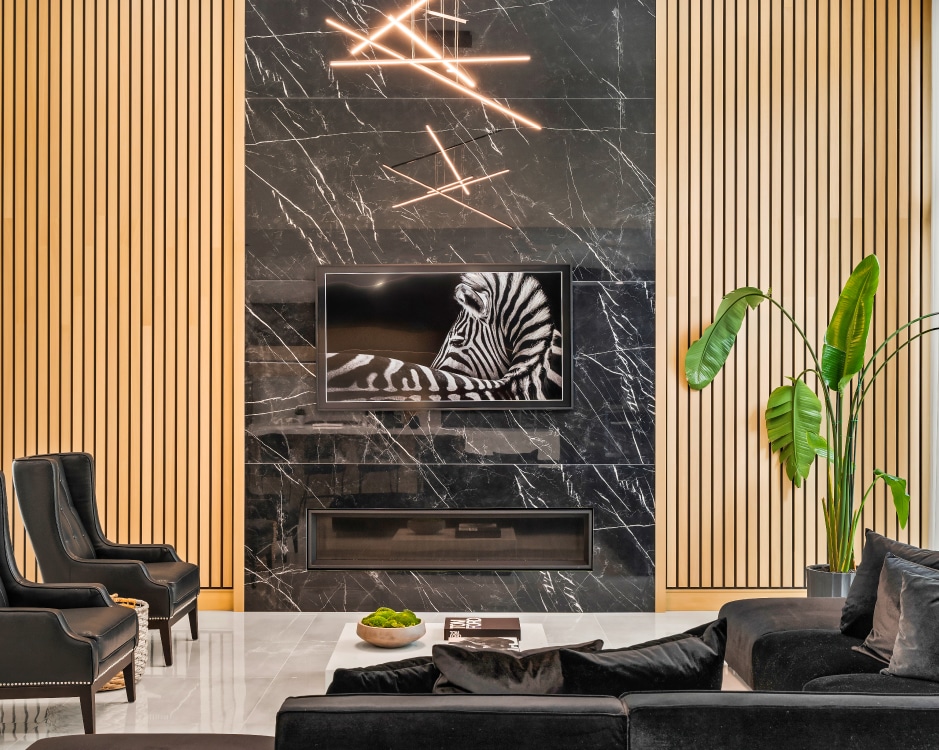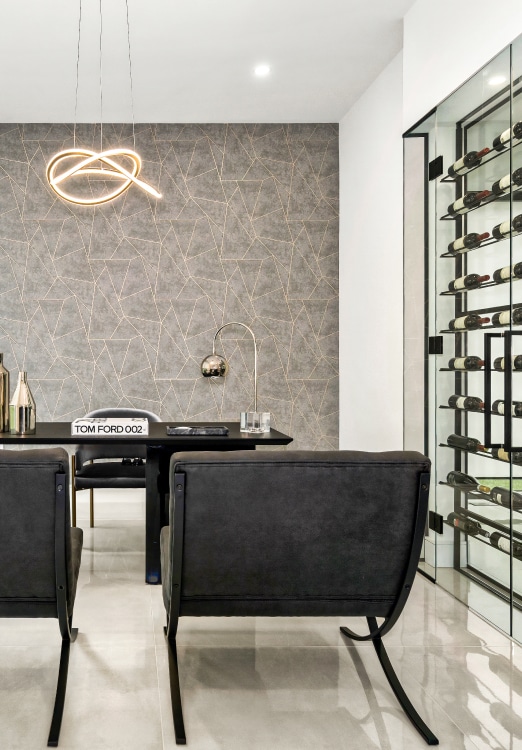 At the front of the home we used the staircase to separate the main living space from the foyer in favor of partition walls. Following the staircase up to the second floor we find four bedrooms and three bathrooms.

A unique feature of this home for us is the amount of glass in the primary suite facing the streetscape. Most clients are hesitant to feature large amounts of glass in their ensuite or walk-in-closet but on this particular project it was imperative to maintain the contemporary look on the exterior. To help with privacy, well placed window mullions and blinds were introduced to help maintain seclusion but also allow for plenty of natural light that doesn't hinder the front elevation.