Located on a typical sixty-eight-hundred square foot lot in an area of North York that has become synonymous with redevelopment and in-fill housing in recent years attempts to stand out while maximizing its buildable footprint. The project brief was all about maximizing amenities within the home in a clever way without compromising on size.
Residential Design
Permitting & Planning
Site Research
3,500 sq. ft.
3 Bedroom
2.5 Bathroom
New Build
The program begins with the garage and foyer at grade, from there we proceed up or down a staircase split into one-third / two-thirds. In order to accommodate a full height garage and raised basement with ample light infiltration the main floor is split into two levels. The lower level main floor houses the kitchen, dining and pantry that feed out to the rear yard while the living room sits thirty inches higher, cantilevered over the driveway.
This provides separation from
the rest of the main living areas connected only by a small staircase built into a bench detail which gives the living room a stage like presence. Neatly sitting above the main floor are two kids bedrooms in addition to the primary bedroom suite.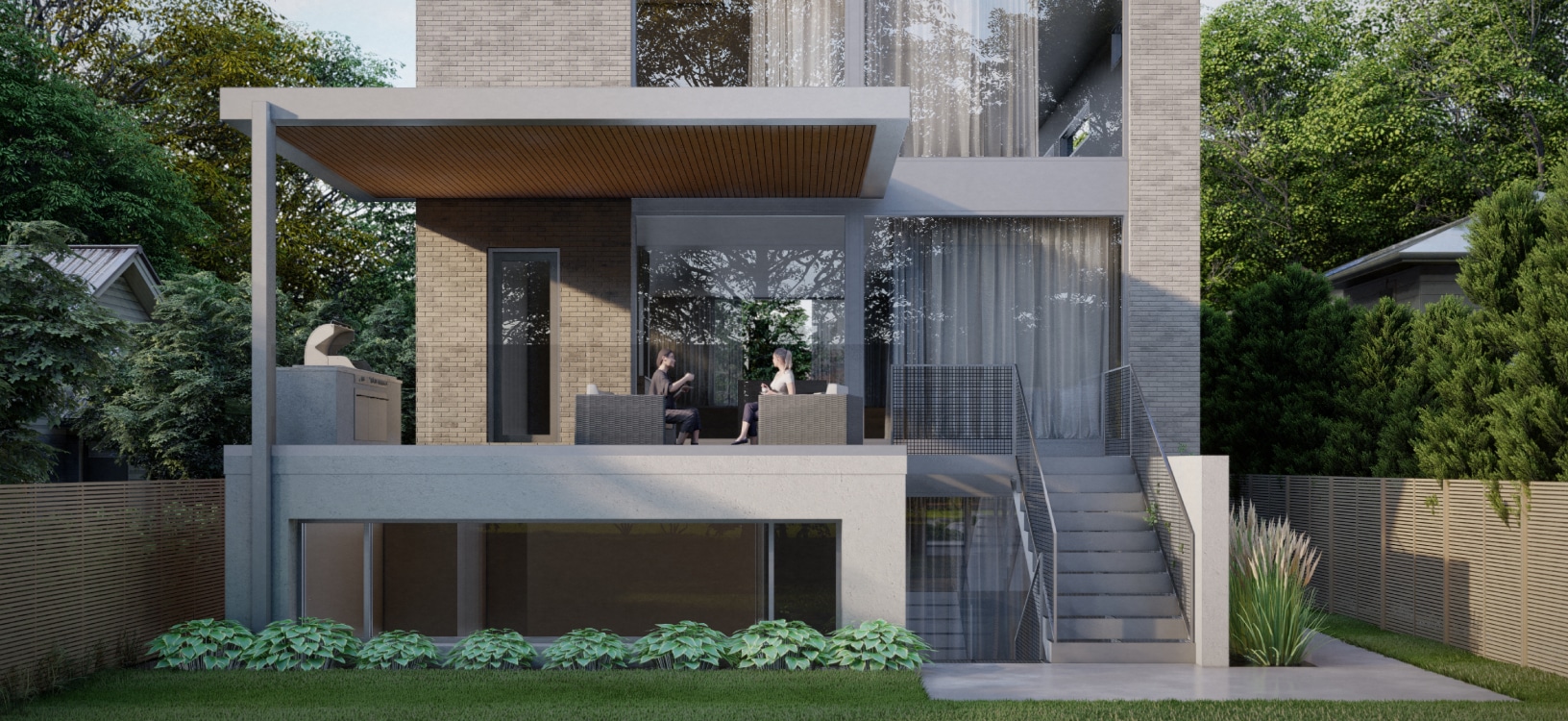 On a home like this where it's imperative that every last square foot possible be worked into the floorplans there's little room leftover to make bold design moves. That being said, the elevated and cantilevered living room soon became the centerpiece of this design putting all focus into making it float. A small six inch projection from the rest of the main floor is enough to isolate the living room from the rest of the house massing, while cladding the projection in a large format limestone panel gives the cantilever a weight defying presence. Anodized aluminum window frames and accent panels work efficiently to blend into obscurity while the natural tones of the limestone and brick stand out.